RE/MAX COMMERCIAL
RE/MAX Commercial, a division of the Denver-based franchise company, RE/MAX LLC, has a Global Network of commercial practitioners who close billions of dollars in sales and lease volume each year. Experience, knowledge and training are trademarks of RE/MAX Commercial, and its prominence in this sector of the real estate industry is driven by global brand recognition and high performance in the marketplace. Nobody in the world sells more real estate than RE/MAX.
http://commercial.remax-western.ca/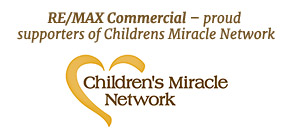 RE/MAX COMMERCIAL ADVANTAGE
Protecting Your Real Estate Interests
As a leader in providing professional, caring and comprehensive services to landlords and tenants, we ensure that you benefit from the value-added service that RE/MAX Commercial Advantage provides.
We Free Up Your Time
RE/MAX Commercial Advantage devotes the time and expertise required to meet your objectives. We assist in negotiating on your behalf at your discretion. We assist in obtaining necessary required property services for you.
We Give You Peace of Mind
RE/MAX Commercial Advantage acts with your best interests in mind. We provide undivided loyalty to you. Unless disclosed, we deal at arms length with all third parties on your behalf.
We Secure a Lease That's Right For You
RE/MAX Commercial Advantage works with you from the beginning of the process until deal closure, providing recommendations and advice throughout the lease process.
Biggest commercial real estate brokerages in B.C. in 2018
Ranked by total number of B.C.-licensed commercial agents
Published November 20, 2018. Originally appeared in Office Space magazine in Spring 2018. Sources: Interviews with companies below, information from the Real Estate Council of BC and BIV research.
| | | |
| --- | --- | --- |
| Rank '18 | Company | No. commercial agents '18 |
| 1 | Colliers International | 164 |
| 2 | RE/MAX Commercial | 120 |
| 3 | Cushman & Wakefield Asset Services Inc | 72 |
| 4 | Avison Young | 65 |
| 5 | CBRE Ltd | 65 |